'Tis the season to be thankful. But I would argue that maintaining a state of gratitude is healthy all year round. we've got I heard studies And we know The benefits of gratitude—But how do we benefit from it every day? It's so easy to get lost in your to-do lists and worries. No matter my best intentions, practicing gratitude isn't at the top of my list. However, with a little force stacking habitI tend to open my journal most mornings. And invoking gratitude prompts is the quickest way to get me into the mindset I'm seeking — a way to make the mundane beautiful and give me real sense of it. gratitude for this little life.
Featured image of Megan Rob by Michelle Nash.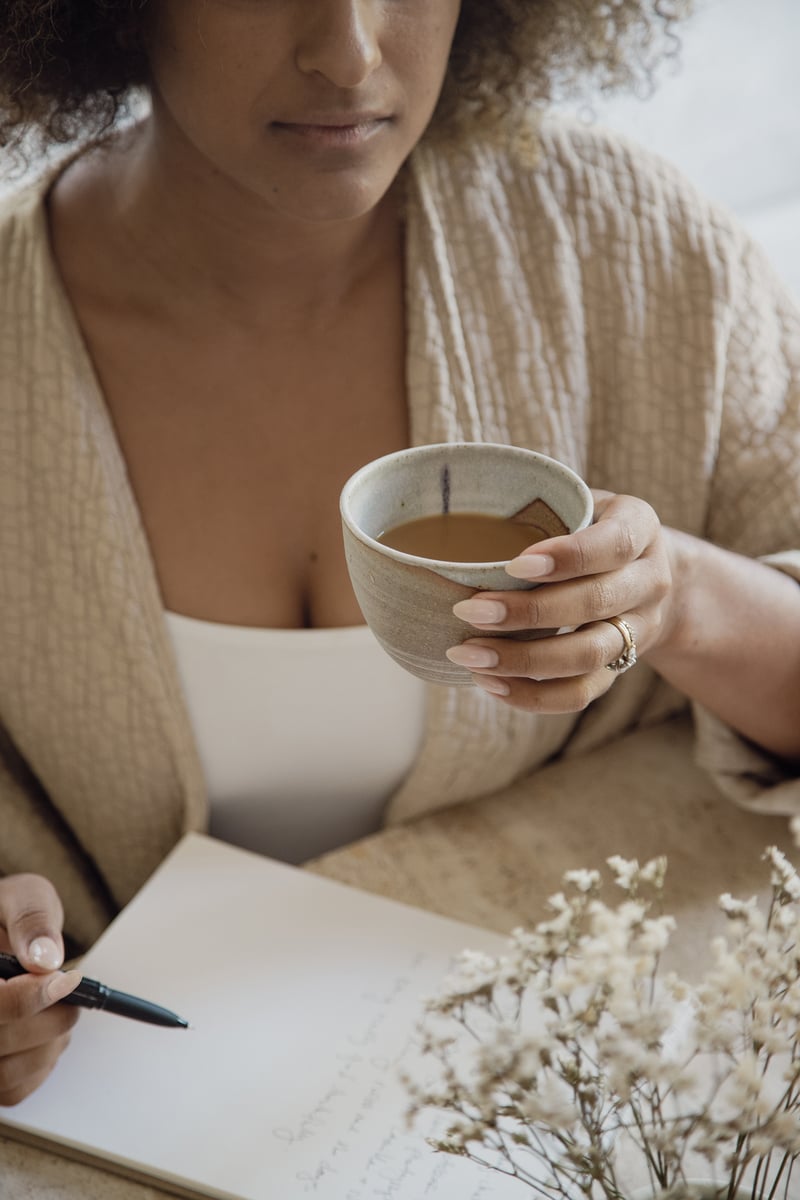 Subscription
Get some breathing space
A note twice a month from me to you. What's on my mind currently, in my cart, on my board, and more. Drop your email to subscribe.
Thank you for your registration!
Oops!
It looks like you're already registered or your email address is not valid.
Oops!
Looks like you've already unsubscribed click here to re-subscribe.
One thing that has changed my perspective lately is trying to focus more on People on things. I have a notebook full of gratitude entries listing how much I love my coffee or that "nice breeze we have". This way of thinking certainly increases my awareness of the world around me. However, the most powerful transformation comes when I focus on the people in my life. From family to friends to co-workers and even encounters with a cute stranger, truly reflecting on what makes each person meaningful has amplified color in my world—and led to a spotlight on my own.
Here are 18 gratitude writing prompts to help harness your thanks this season and the next.
Gratitude journal claims for a grateful life
Make a list of 10 things you're grateful for that you don't usually think twice about.
What is something you wanted before that you have now? Do you now take it for granted or are you grateful?
What is something you want more of? Write a thank you note from the perspective you already have.
Write about five good things that happened to you in the last month.
What is something you learned last month?
Write down some of your favorite literary quotes that make you smile.
What are three things that make you feel like you?
What stress-relieving item/action are you grateful for?
Look in the mirror and resist the temptation to think negative thoughts. Write down the positive things you see.
Write about someone you are grateful for.
What is something you are looking forward to?
What was the best thing that happened to you yesterday?
Who was the last person who made you smile?
What is your favorite thing about your partner?
Write about the last time you felt truly at peace.
Think about your favorite vacation and the moments you enjoy most.
What lesson have you learned that you are grateful for?
Write about a favorite memory from the past year.