[ad_1]

There is no doubt that summer is the perfect time to have fun new hobbies. For me lately, that has meant cooking and baking at the very least tingling boredom. But where I'm in Florida, it can be hard to find a recipe that can withstand the extreme heat and humidity. As a result, I've expanded my inventory of summer baking recipes to include fresh, seasonal ingredients that are best enjoyed during the hot months.
Featured image by Soroshi Avasti.
25 summer baking recipes to beat the heat
I'm a summer person – I love spending my days in the kitchen this time of year. Of course, I know that many others prefer sipping on a refreshing cocktail or lounging by the pool. Luckily, if you fall into the latter group, know this: Many of these recipes require it little bread. And for dishes that work well, trust me, it's well worth the effort.
If you're looking to satisfy your sweet tooth while making the most of the warm weather, these summer baking recipes are exactly what you need.
Cakes and cupcakes
Why we love it: If you're as obsessed with carrot cake as I am, these carrot cake cookies might just become one of your go-to weeknight baking projects. Containing oat milk and unsweetened applesauce, the cupcake mix is ​​healthier and won't cause any sugar slumps.
Main ingredient: Coconut sugar keeps these cupcakes sweet without being overdone.
Why we love it: I doubt you've seen a more delicious summer dessert than these citrusy olive oil pancakes. These bite-sized snacks bring the perfect amount of sweetness and aroma.
Main ingredient: Lemon juice and orange juice are essential to harmonizing the perfect citrusy brownie.
Why we love it: These pumpkin pies have been my heart for months. It's easy and full of the warm, fall flavors I crave on late summer nights. A healthy snack or dessert, these muffins are a must.
Main ingredient: How great is this rolled oatmeal as a garnish?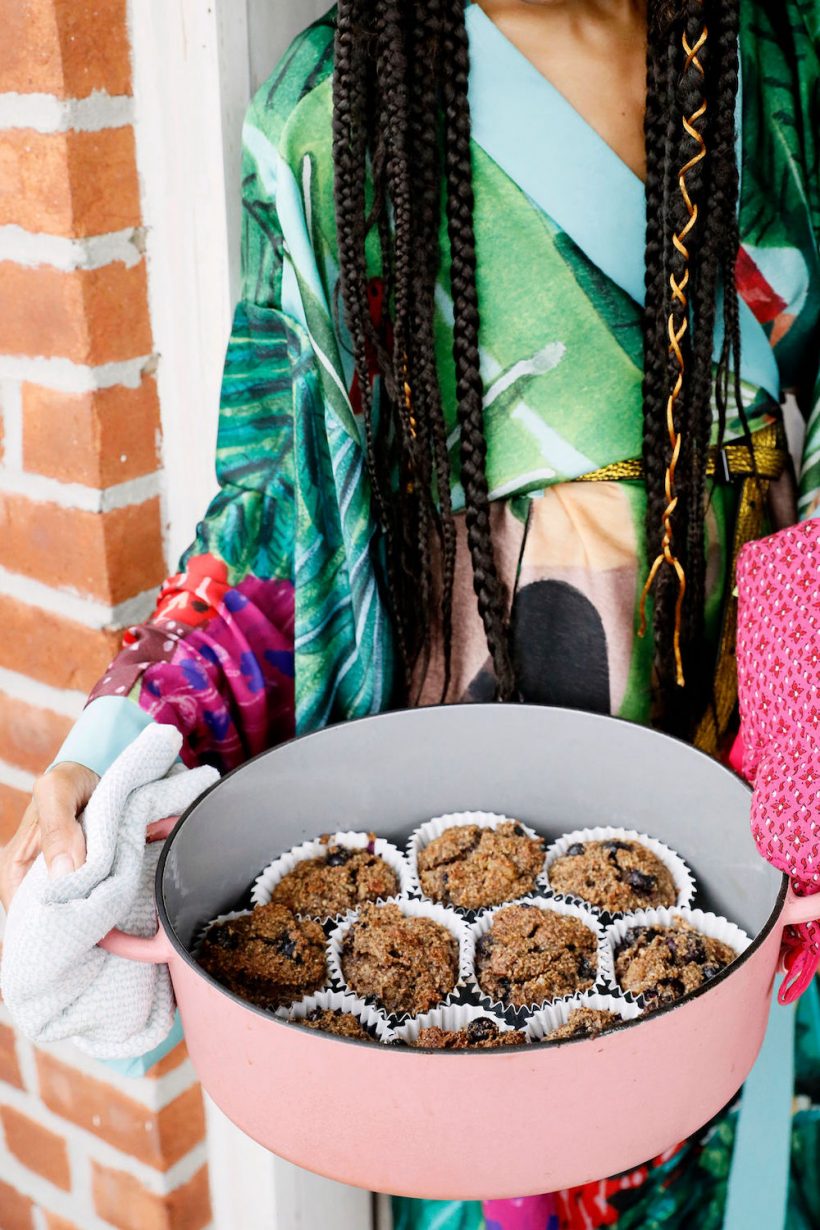 Why we love it: These blueberry muffins contain healthy ingredients. Make sure you get up on the right foot with apple cider vinegar and ground ginger.
Main ingredient: Almond or hazelnut flour is another staple that you must have when you feel inspired by baking.
Why we love it: I can't get enough of the olive oil pancakes—they're so simple and don't have anywhere near as much sugar as the double chocolate pancakes I grew up with. (Definitely not the worst thing in the world, but let's just say this hit the sweet spot.)
Main ingredient: Orange slices are an aesthetically pleasing topping to press into these cupcakes.
Why we love it: I am drawn to anything anti-inflammatory as far as food is concerned. These pancakes are a great way to pack plenty of berries, turmeric, and other good-for-you ingredients into your breakfast or snack.
Main ingredient: If you are not familiar with the Turmeric benefitsbe sure to read up on these wonderful spices.
Why we love it: Banana bread in one bite! These vegan banana muffins are one of my favorite all-day snacks. Filled with healthy ingredients that won't cause a sugar crash, you'll find me making these religiously at the start of the week.
Main ingredient: Fresh bananas are a must!
cake
Why we love it: Once I realized how moist and delicious these olive oil scones can be, I changed forever. This cake is naturally sweetened with honey and Greek yogurt and topped with candied orange.
Main ingredient: The orange glaze couldn't be simpler: powdered sugar and orange juice only! Two ingredients to win.
Why we love it: When a large-scale summer gathering is being organized, cake is the simplest answer. This blueberry and cream cake is not too heavy and doesn't have a ton of artificial flavoring found in grocery store cake.
Main ingredient: I think strawberry is the best flavor of fruit to include in desserts (my apologies to all the other fruits out there).
Why we love it: Coffee cake is a first class snack or dessert. This recipe keeps your sweet treat light and fresh. What says summer more than fresh blueberries in your breakfast?
Main ingredient: The fresh fruity flavor of blueberries pairs very well with almonds.
Why we love it: A perfect transition from spring to summer, this carrot cake is a dessert well-balanced in flavor and texture. The cream cheese frosting is rich, but not overly sweet, making this cake a great option for when the heat is a little high.
Main ingredient: Orange zest and orange extract are the ultimate duo.
Why we love it: As mentioned, rhubarb is a kind of under-the-radar dessert ingredient. It's one thing to incorporate this fruit into a main dish, but it brings the perfect brightness to any sweet treat.
Main ingredient: Rhubarb takes all the credit for the color and flavor of this cake.
Why we love it: The words "healthy" and "cake" don't always go hand in hand, but in this dessert, they prove any skeptic wrong.
Main ingredient: Whether you choose pumpkin pie spice or cinnamon, this honey cake packs plenty of warm flavours.
Why we love it: If I was looking for a fun dessert for a party, this cake would be one of my top picks. A variety of different citrus flavors make up this warm-colored cake and add a bright, tangy flavor.
Main ingredient: If you haven't had a Cara Cara orange yet, let this cake be your reason to try it. They perfectly balance sweet, sour, and acidic flavors.
bars
Why we love it: Even in the off-season, lemons are one of the best fruits to use in baking, cooking, and everything in between. Lemon bars bring a delicious, summery flavor to any crowd. This pool-approved dessert is one you won't want to miss.
Main ingredient: Lemon is everything.
Why we love it: Another delicious (and easy to serve) summer dessert are no-bake lemon slices with a warming hint of cardamom. The white chocolate keeps these bars together and keeps them light in color and fresh in flavour.
Main ingredient: If you haven't yet added cardamom to your spice cabinet, now's your chance.
Quick bread
Why we love it: What's better than strawberry cake? Gluten free strawberry cake! This recipe is not as dense as the traditional dish but still delivers all of the sweet, well-balanced flavors that strawberry shortcake is known for.
Main ingredient: Almond slices add the perfect amount of crunch.
Why we love it: Pound cake is an underappreciated summer dessert. It's a versatile treat that can be paired with a variety of different fruits and sweet flavours. The lack of ice makes it an ideal dish for hot weather.
Main ingredient: Candied lemon slices? Calculate it on me.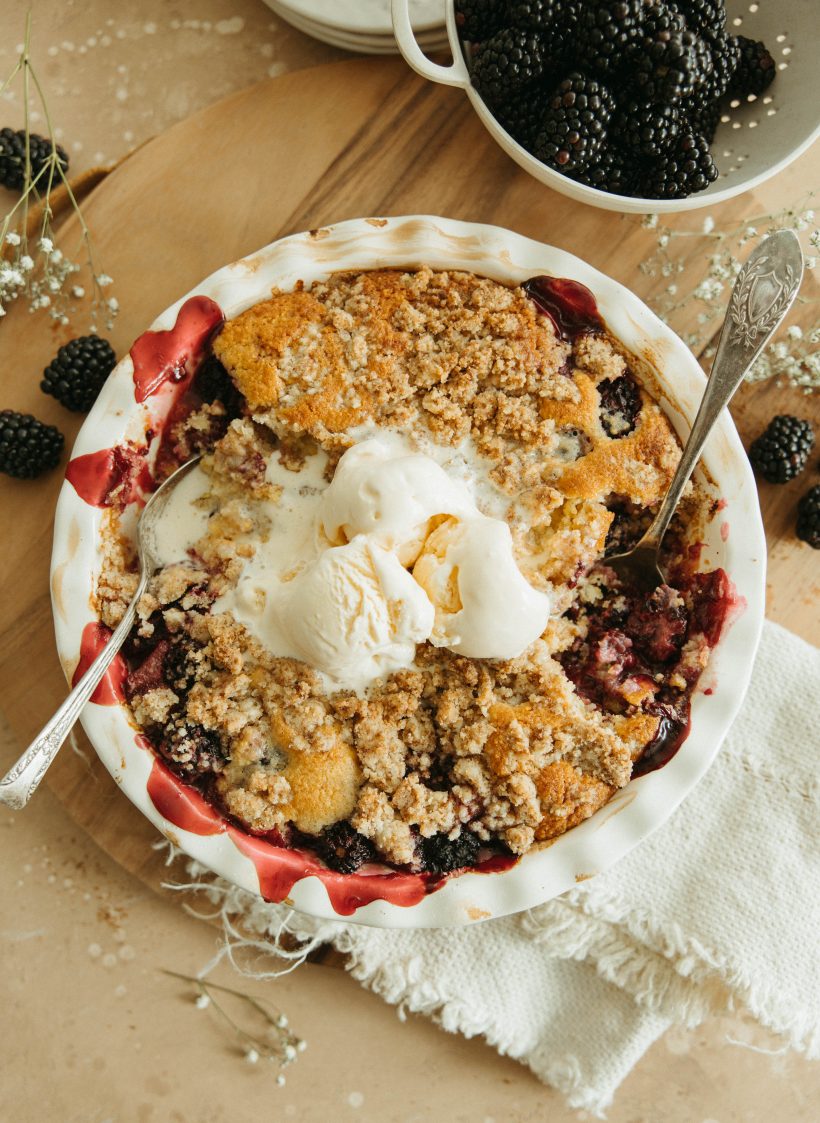 Why we love it: Cobbler is famous as a widely loved summer dessert. This cobbler uses fresh (or frozen!) blackberries to pair with creamy vanilla ice cream.
Main ingredient: Ice cream as a topping makes the difference with a good cobbler.
Why we love it: Fresh fruit galettes are another summer obsession. It's so simple, you roll pastry-like dough into a bowl-type tart to wrap anything from fresh fruit to savory ingredients.
Main ingredient: If you haven't started Incorporate rhubarb In desserts, I highly recommend it.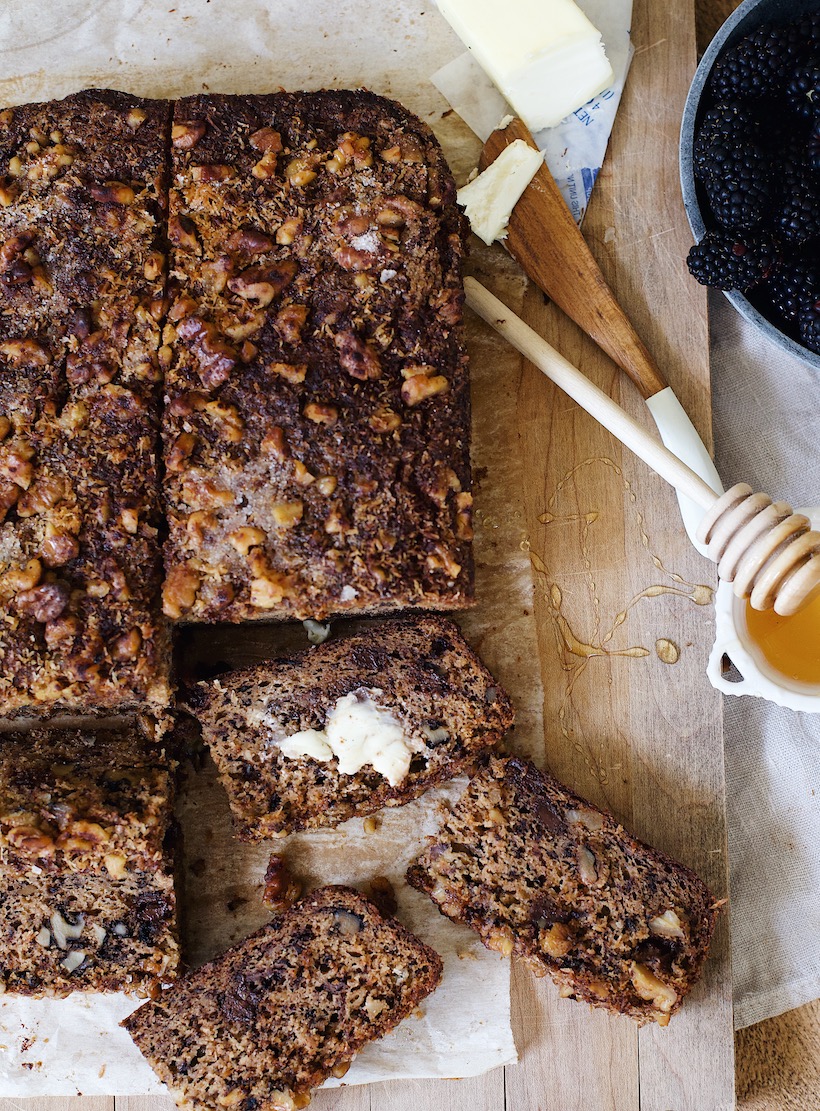 Why we love it: Ah, banana bread. A staple summer bread in my house. We will have many heated competitions to see who can bake the best banana bread. In the end, the sweet toppings and fillings prove a triumph, and the rule stands here. Chocolate chips take this dish to the next level.
Main ingredient: I'm always a fan of chocolate chips in my dishes, but especially this banana bread.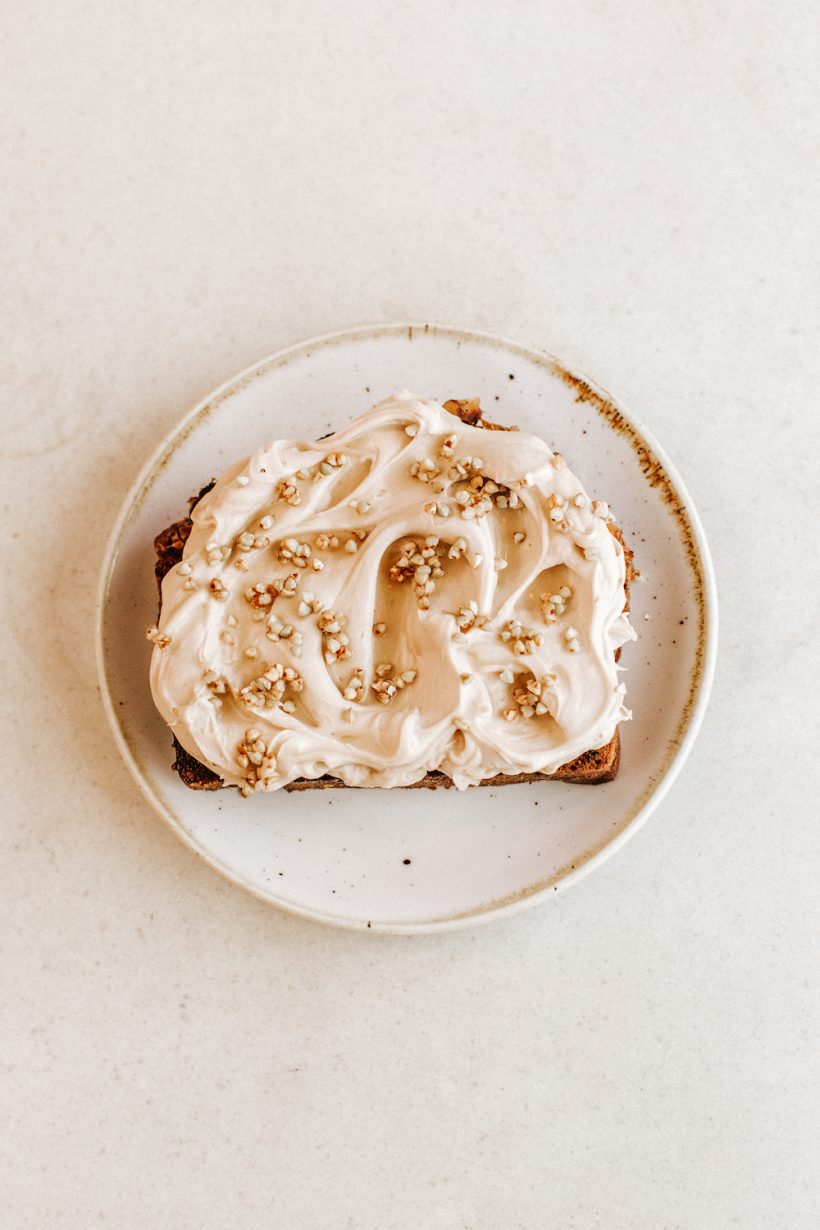 Why we love it: Just when you thought banana bread couldn't get any better – enter the espresso mascarpone. A local favorite in one of NYC's go-to coffee shops, condemns. It is a must visit for this banana bread alone.
Main ingredient: I'm a big coffee girl, and any dessert that pairs perfectly with a cuppa is a hard yes for me.
Why we love it: Crostatas are arguably one of the hottest summer desserts of the entire season. The rich, tart flavors of figs meet the lemony taste of this crowd-approved dessert.
Main ingredient: How can you deny such amazing figs?
Why we love it: Ever since Camila Marcos showed us her galette, I've been in awe of her simplicity and unique flavor. Ripe kernels are essential to this dessert, topped with a light and sweet fresh cream.
Main ingredient: After I tried this recipe, I vowed to make sunflower seed butter a new pantry staple—ASAP.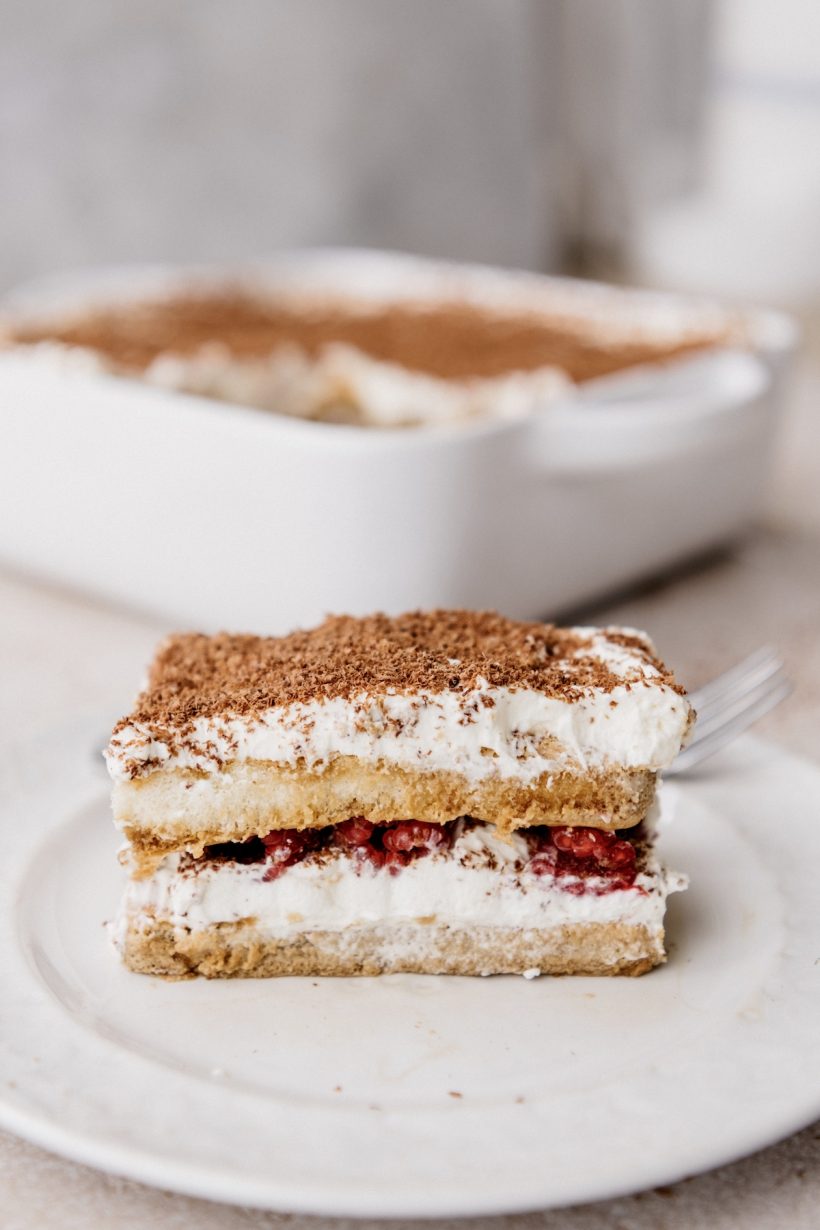 Why we love it: As a coffee lover, I am drawn to any form of tiramisu. Raspberries are perfect for summer, and the coffee drink is guaranteed to make you feel like you had a late-night espresso without losing any sleep.
Main ingredient: Top with bittersweet chocolate shavings for flavor and texture.


[ad_2]

Source link