When we initially decided to add 1,000 square feet to our Malibu beach house As part of the renovation, I mentally divided it into different parts of the house: expanding the master suite, possibly adding a new bathroom and closet, and expanding the kitchen. This kind of thing. So, when we set our eyes on our architect Doug Bridge First draft of our renovation plans, I was surprised he had drawn it up All of our extra square footage into one space, which I call the Great Room. Upon closer inspection, it turned out to be a giant open kitchen with a fireplace at one end. huh.
Although my initial response was abrupt ("Are we sure this is the best use of space?"), Doug's plan revealed what I consider to be a very modern style of architecture—designing according to our personal needs and values. firsteven if it means shedding some expectations in the process.
Since our family's top priority is to create an atmosphere to connect and make people feel welcome, what better way to foster that sense of togetherness than with one large open room meant for gathering? Whenever I look at my inspirational photos and visualize family vacations and Dinner with friends In this house, the more excited I am about the place.
So, let's start by looking at the home's existing kitchen, to give you an idea of ​​the less than ideal conditions we're working in (and why we're starting from scratch).
Here is the current kitchen: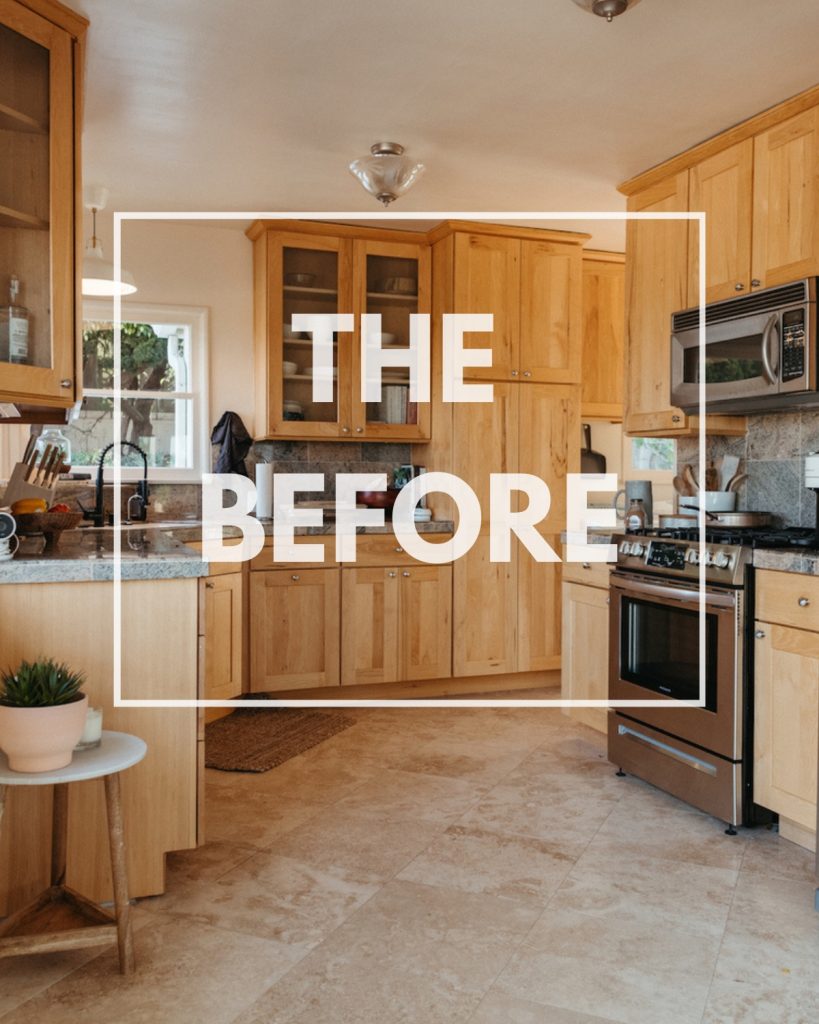 The existing bungalow's kitchen is recessed to the corner of the rear of the house. When I'm cooking or doing the dishes, my back is turned to everyone else in the room. Generally, it has a closed-off feel that's not conducive to my style of cooking, which is about casually talking to Adam or my kids while I'm chopping food.
I have a long-standing dream of a huge kitchen window above the sink, flooding the room with sunlight.
It's a design element I've never had in a home I've lived in, which is why my "Dream Kitchen" Pinterest board is covered in huge kitchen windows.
And now, as for the new Great Room addition – I'll give you the visuals to give you an idea of ​​what we're envisioning, and then I'll explain. This is the interior rendering – note that the colors and finishes aren't exact yet, but this shows the space:
I can't wait for the day when I'm getting ready for dinner with the music playing, glass of wine in hand, and the ocean breeze blowing through the open doors.
Here are some of the key elements we drew for this space:
Wall of doors open fully
I believe every home should have one item that makes a big statement. It's the design moment that, if guests don't remember one more thing, at least they won't forget He. She. In our beach house project, the 30-foot wall of pocket doors that open directly to the outside is without a doubt that statement. Since one of the reasons we are drawn to Southern California is the ability to spend 12 months of the year outside, one of our top priorities is creating a natural flow between indoors and outdoors. All of our windows and doors come from Marvinand I'm really excited about the beautiful, wood-framed selections we've chosen.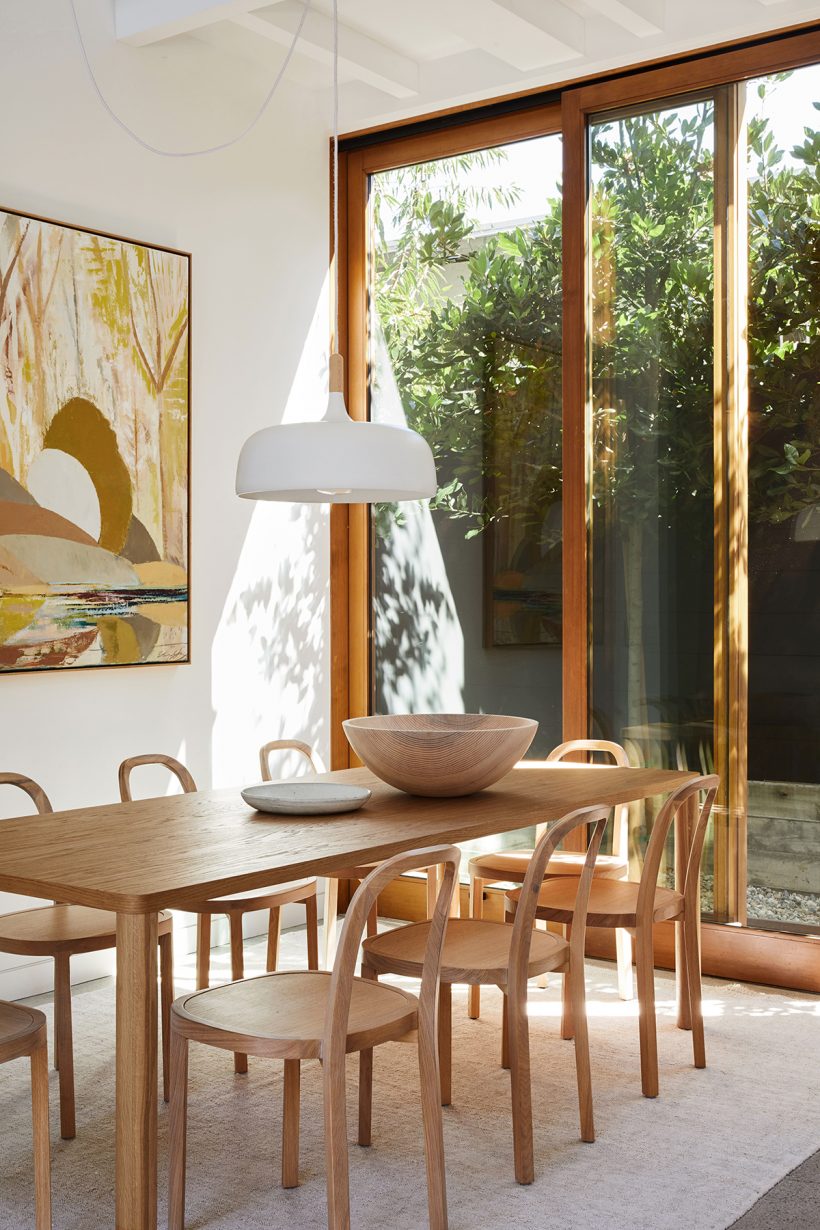 Plus, this seamless transition allows us to turn the covered porch into an outdoor dining room that will feel like part of the great room's space. No, it's not a traditional approach to a dining room, but it's suitable for a family who likes to eat as many meals outdoors as possible.
Oversized kitchen island
The focal point of the Great Room is a 13-foot-tall kitchen island that initially felt almost sloppy very Large, but upon further investigation it scales in appropriate context with the size of this room. This is a hardworking island that will earn more than keep—not only will it be the central gathering place for kitchen prep and casual dining, but it will also house the stove and master sink, plus tons of storage. The inner side of the island will have deep drawers where we will keep everything from plates and bowls to cutlery. The outward facing side will have open shelving for cookbooks and display items on the corners with room for barstools in the middle. Since the rest of the kitchen has minimal cabinetry, we're relying on this island to hold a cabinet Many.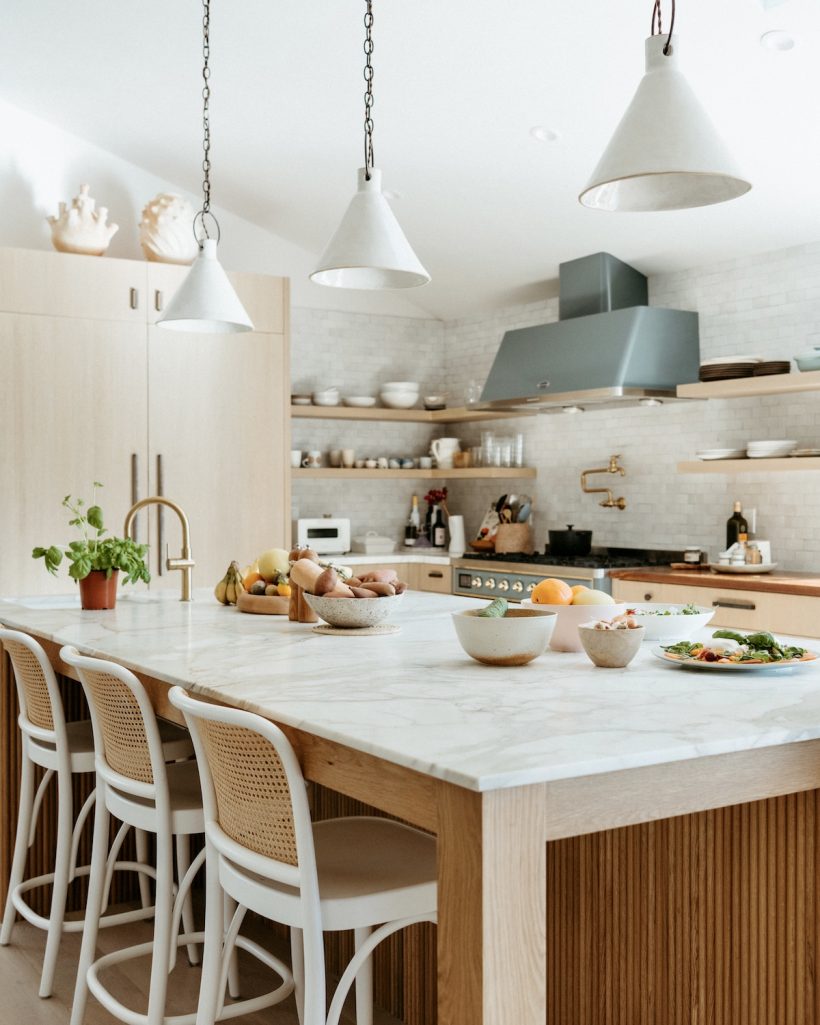 Fireplace to stabilize the room
Since we're not adding a custom "sitting room" to the house, we designated one end of the great room as an area where we'll enjoy a glass of wine and a good book. And there's nothing like a fireplace to welcome everyone to their feet—plus, it's a design element that will provide a clear distinction between the "cooking" part of the room and the "relaxing" part of the room, even though they wouldn't be separated by an actual wall. We plan to put a round table surrounded by low slung chairs in front of the fire – an inviting place for a cozy dinner for two or a game night with the kids.
beverage station
I wanted to design the more "lounge Y" side of the great room (near the fireplace) in a way that would flush with the kitchen, but it didn't feel like you were still in Kitchen. However, since we replaced most of our upper cabinets with a huge kitchen window (more on that below), we needed all the extra storage we could get. So, I designated the wall that runs perpendicular to the fireplace as a bar and beverage station. It will hold practical things like wine storage, a coffee maker, mugs, and glassware. It'll also incorporate more design elements, such as an old turntable and sculptural objects on open shelving, to keep it from feeling like it's part of the kitchen.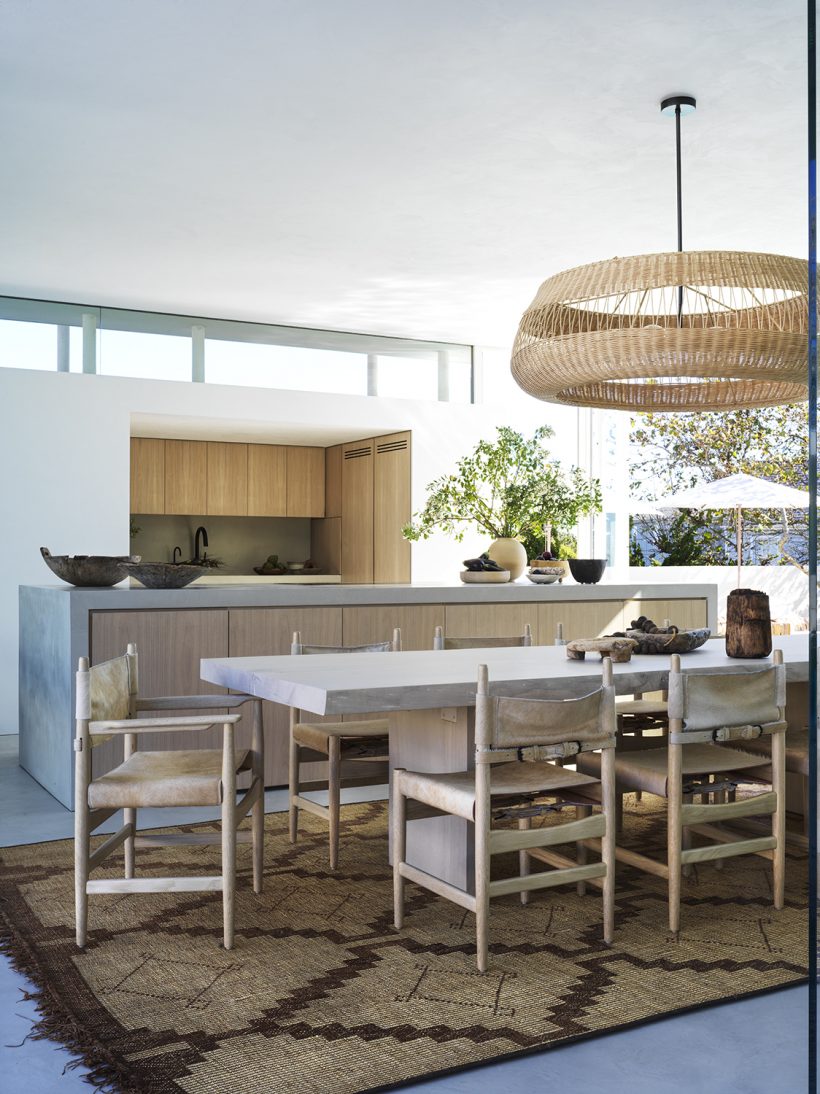 And last but not least… I finally got my big kitchen window!
As mentioned, you've always dreamed of an accent kitchen window that floods the space with sunshine. And not only will our 10ft x 6ft window let in tons of natural light, but it's also a fully functional slider that opens out to the backyard. There will be a counter on the outside that is ideal for serving drinks and passing food to place on the grill.
One design decision I keep thinking about is what kind of tree to plant outside this window. As the visual focal point of this room, it's as important to a design element as any piece of interior art, so I approach it with the same level of thought. As of now, my top competitors are either crooked or crooked Olive tree for decoration, or a leafy citrus tree – just imagine being able to open a window and pluck a ripe orange from the branches! It's hard to imagine anything dreaming, but I'll tell you where we end up.